A young bartender from La Mancha living in the inland area of Levante. Since starting out in this occupation, he has followed a philosophy of continuous renewal, training in the bartending room, as well as in the sommelier and cocktail industry.
He is part of the second year of graduates at the Expert Bartender and Modern Cocktail Preparation Course at the prestigious Basque Culinary Centre (San Sebastián), obtaining Spain's only university degree in this industry. He has participated in national competitions, creating the recipe for the best Gin and Tonic in Spain in 2018 and being a member of the Levante cocktail team two years running, last year as captain. Lorenzo is currently focusing his career on widening his knowledge of viticulture techniques with the idea of being able to fully immerse himself in the fermented and distilled wine production process.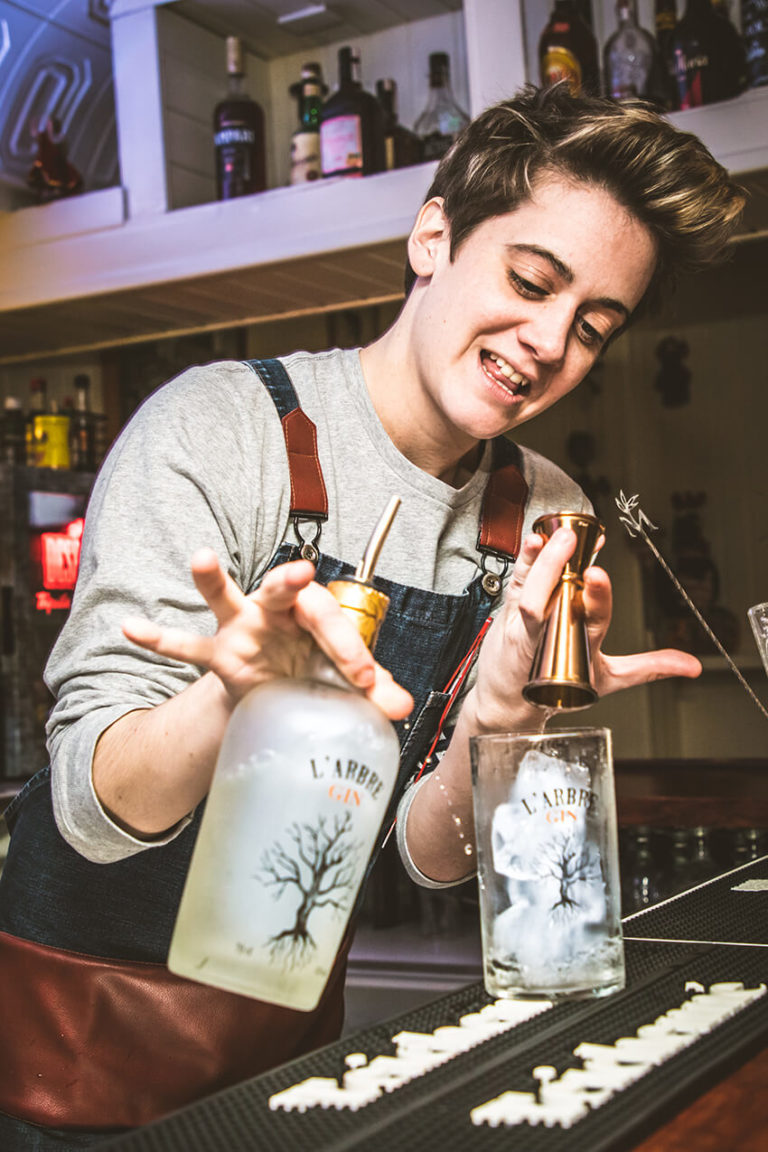 "We definitely have Teichenné to thank for the wide range of liqueurs it allows us to play with, creating recipes like our version of White Russian by swapping the coffee liqueur for Butterscotch."
Lorenzo and his brother Alejandro are third-generation owners of GRAVYS Coctelería, Villena. Here at this Alicante town, they take on the challenge of bringing both classic cocktails and advances in liquid cuisine to the region's general public. This family establishment opened its doors in 1979 and, today, can be considered a vintage and timeless concept of 'Cocktail Bar', whose pillars are: search for new flavours and experiences, impeccable service and treatment, and top-quality product. In this regard, practically the entire TEICHENNÉ portfolio can be found at GRAVYS bar.
'Teichenné gin references are perfect for enjoying a very high quality and locally produced gin and tonic. Level Gin is a show of elegance for those who want a classic, everyday drink. And one of our bestsellers is our Mediterranean Gin and Tonic with Gin L'Arbre and orange peel'.
'For anyone ordering a Cuba libre, we don't take any chances. The benchmark drink of the house has been the Tabú rum for several years now. It is a stunning product that allows us to serve a very high-quality drink at an affordable price for the customer. It never fails'.
'We definitely have Teichenné to thank for the wide range of liquors it allows us to play with, creating recipes such as our version of White Russian, by swapping the coffee liquor for Butterscotch'.
Currently, Lorenzo and Alejandro are broadening their horizons with training courses, where they give cocktail classes to both amateurs and professionals. In addition, they have developed a beverage CATERING and event planning service for companies and individuals. It is a good idea for people who want a different kind of party: they take care of everything, from the product to the cleaning, as well as the entertainment. In addition, the menu is fully customisable, but they always include a Teichenné product in the service.
Do not hesitate to visit them at:
GRAVYS COCTELERÍA.
C/ Coronel Selva 1, Villena (Alicante)
Contact:
@gravys_coctelería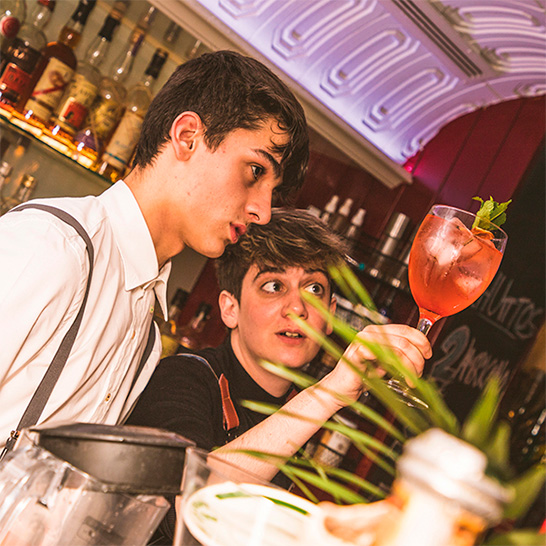 GRAVY's was born in 1979, and to this day, maintains the iconic culture of the time: Funky sound and Disco aesthetics.
GRAVY's is a space for musical (re)discovery, but also for Mixology, combining its scientific conception with our artistic vision.