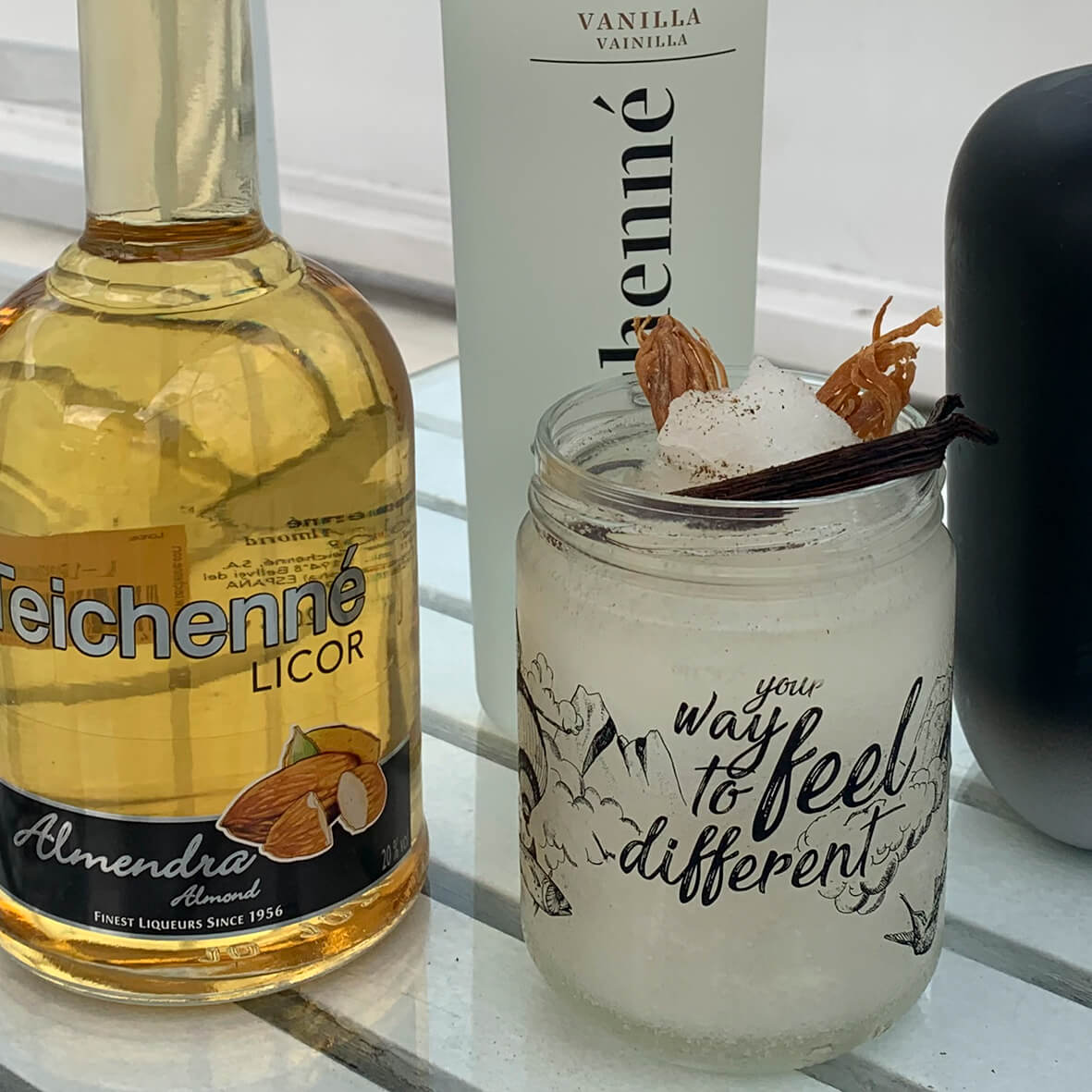 Reconnaissant cocktail means "grateful", as our collaborator Alvaro Martin says: "Someone is always grateful when they are well treated". On the premise that he has created "Reconnaissant cocktail", which is a frozen cocktail created with a base of L'Arbre Gin with its herbal essence, Teichenné Ultra-premium vanilla liqueur and almond liqueur, lemon juice and a spoon of flower sugar.
4cl Gin L'Arbre
2cl Ultra Premium Vanilla Liqueur
1cl almond liqueur
3cl lemon juice
1 tablespoon powdered sugar
Serve in in a short glass and add a top of sparkling water.
Garnish with licorice powder, Bourbon vanilla and Mace.
More recipes by Álvaro Martín
More recipes with Gin L'Arbre