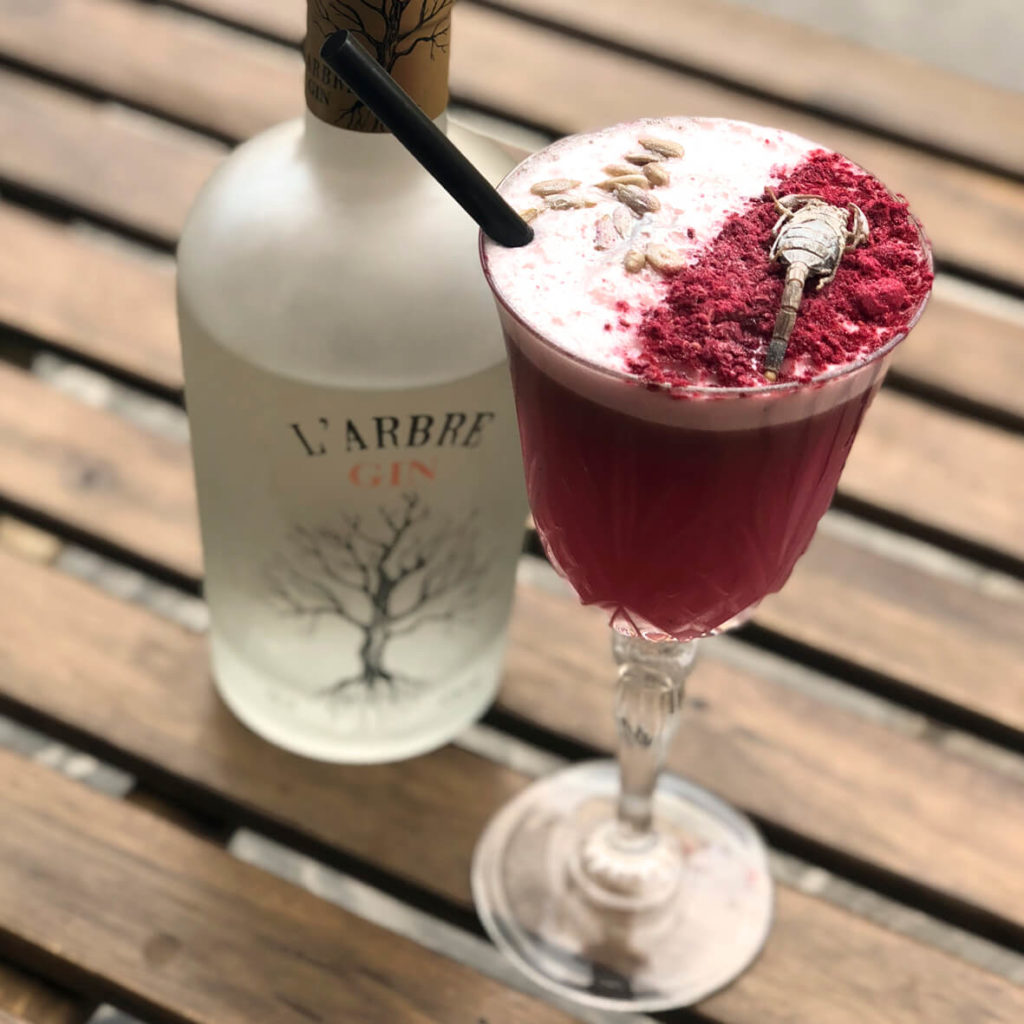 Arbriation is a version of the Aviation, a cocktail first published in 1916 by Hugo Ensslin, in his book "Recipe for mix drinks".
This aviation's version is a creation by our collaborator Jaime Bernabé, in which a Gin L'Arbre gin base gives rise to its versioned name. We finish it off with Licor de Violeta and triple sec. Explosion of aromas.
4,5 cl. of Gin L'Arbre
1,5 cl. of Teichenné violet liqueur
1,5 cl. of Licor Triple sec Teichenné
1cl. of liquid sugar (optional for those with a sweet-tooth)
Shake all ingredients, serve in cocktail glass and garnish with a twist of lemon.
Other recipes by Vicenç Mora
More recipes with Gin L'Arbre