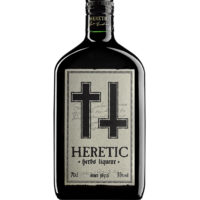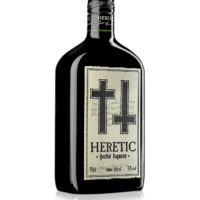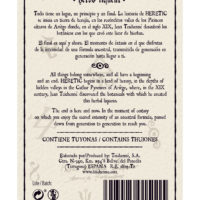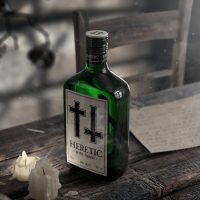 Heretic
Heretic
70 cl. 33% Vol.
Heretic is a liqueur created in the middlle of the XIXth century by Jean Teichenné, crafted with the distillation of the best herbs and botanicals of the area. Godlike Spirit.
Chosen best herbs liqueur in 2021 by the ISWC.
Gold medal at the 2022 Frankfurt International Trophy.
Heretic contains 36 different botanicals including digestive herbs, flowers, seeds, fruits and spices. These botanicals include rosemary, thyme, star anise, gentian and orange peel.
Appearance: Dark mahogany. Bright and crystal-clear.
Aroma: It is very complex and very well structured in the nose. Heretic subtly blends in the herbs, citrus fruits, spices, and roots aromas. All of them combine perfectly with light aniseed nuances.
Flavour and texture: Fine and delicate. Smooth in the mouth. Perfectly blends sweet and bitter nuances. Serve very cold (5ºC to 1ºC). Suitable for mixing.