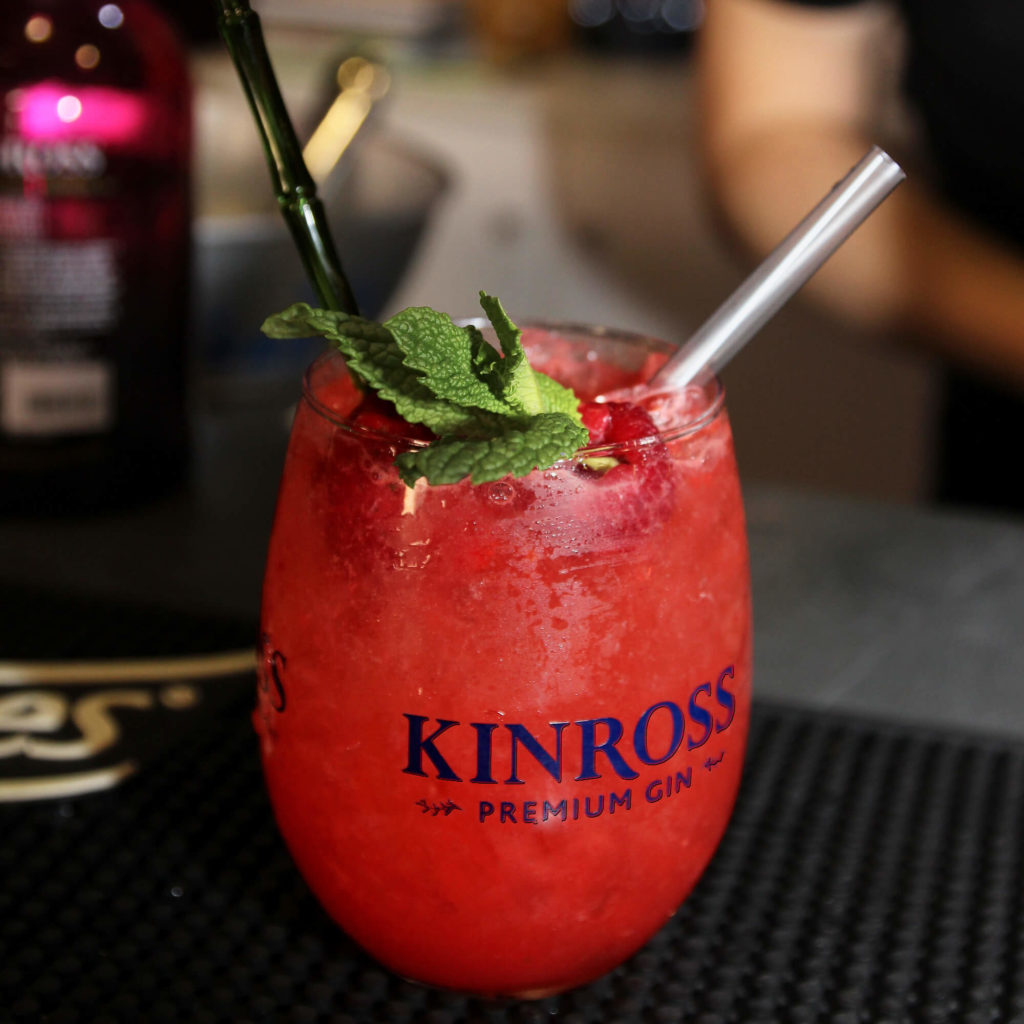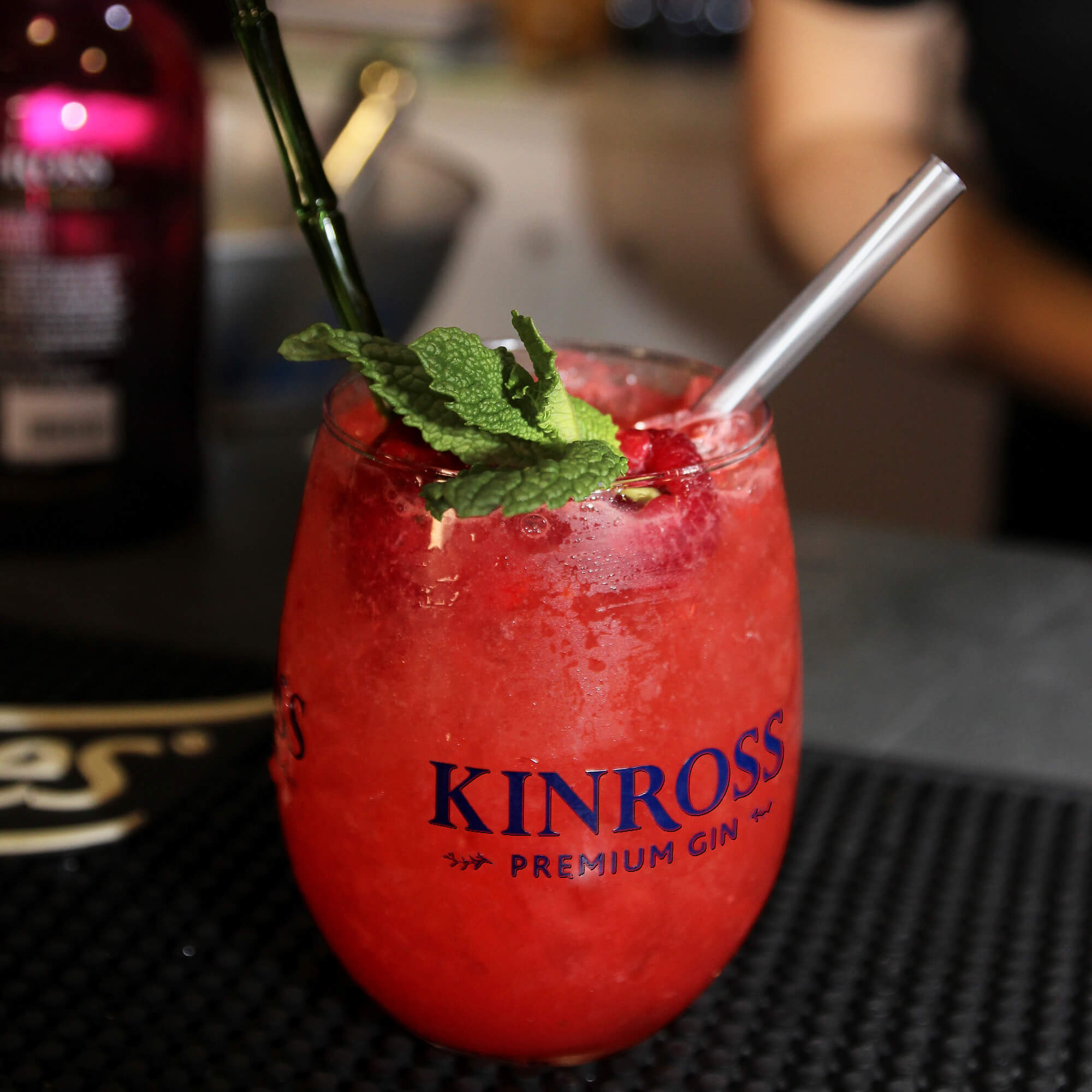 Pink Floyd was a British rock band, formed in London in 1965. They are considered a cultural icon of the 20th century and one of the most influential and acclaimed bands in the history of music, they gained great popularity thanks to their psychedelic music that evolved into progressive rock and symphonic rock over time.
The band is known for its highly philosophical songs, sonic experimentation, innovative album covers and elaborate live shows. They sold over 350 million albums worldwide, 97.5 million of them in the United States alone.
5cl Kinross Berry Gin
3cl orange juice
3cl lime juice
3 kumquats
1cl grenadine concentrate
2 strawberries
2 raspberrys
Top of soda
Mash the juices and berries. Shake all ingredients and serve in a glass with crushed ice.
Decorate with 1 strawberry, 1 raspberry, mint and bamboo stick.
Other recipes by Manu Llorens
Other recipes using Kinross Gin