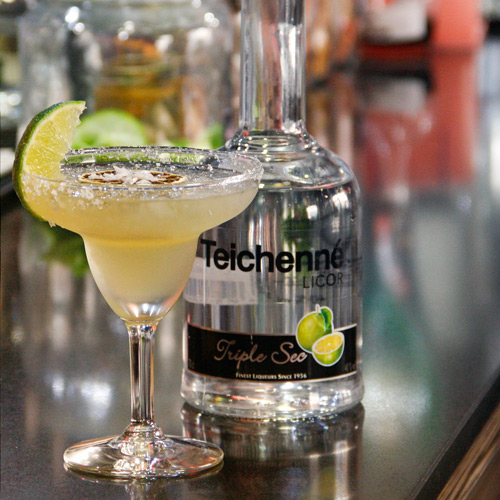 The classic Margarita cocktail is a liquid monument to the Mexican national identity.
In 1942, in Ciudad Juarez, Lorenzo Hernandez, at the request of a client, created this blend as a special gift for his wife. When he tasted it, he asked Don Lorenzo what was the name of this drink, and he answered, just like you ma'am, Margarita.
#TeichennéFamily
5cl Tequila Tres Ochos
2cl of Triple sec liqueur
2cl of agave syrup
juice from half a lime
Frosty salt
Shake and garnish with dehidrated lime with salt and fresh lime.
Other recipes by Manu Llorens